Friends of Drake Community Library strives to enrich the community by assisting the public library with financial support and volunteer activities.
If you are interested in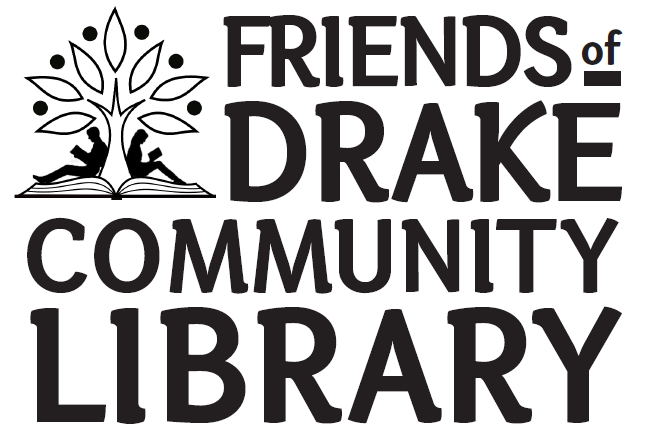 becoming a Friend of Drake Community Library, pick up a Friends form at the library (or download it here) or send your name, address and a check for one of the membership levels listed below to:
Friends of Drake Community Library
PO Box 648, Grinnell, IA 50112
You can also drop your membership form off at the library. They'll be happy to pass it on to the Friends!
Membership Categories
Individual Membership is at least $15.00, the price of a children's book
Family Membership is at least $25.00, the price of an adult book
Contributing Membership is at least $50.00, the price of a year's periodical subscription
Patron Membership is at least $100.00, the price of a reference book
Life Membership is $500
FDCL Officers
President – Rich Thorson – 236-5330
Secretary – Chelsey Kolpin – 236-3750
Treasurer – Amy Skouson – 236-0255
Newsletter – Jeff Dickey-Chasins – 236-7107
FDCL Board Members
Rob Clower
Vince Eckhart
Dawn Key
Clayton Francis
Dawn Jaeger
Marilyn Kennett (ex officio)
Valorie Larsson
Gary Mertens
Suzanne Redenius
Molly Rideout
Sheila Schmidt

Fundraising to benefit DCL
Friends projects are many and varied.   But the biggest by far involves used book sale efforts, through the small shop in the library lobby as well as the annual book sale.  All books come from donations from the public and from withdrawn library books.  It is a marvelous way to recycle books and to provide money for the Library. The lobby bookshop provides an ongoing variety of books for easy purchase at $2 for hardbacks and $1 for paperbacks or AV material. The ongoing magazine sale is also popular. You can pick up a used magazine for a dime or get 12 for a dollar. The lobby store is open during all open library hours.
Money raised through activities and through membership contributions most recently have been used to buy a library based web server and provide for implementation of the online catalog.   Funds raised through Friends have also allowed for the digitization of historical photographs, archival supplies, and a staff photocopier as well as many other things.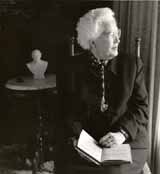 Grinnell's Voices From the Past: The Depression and World War II Oral History Project
Friends of, what was then, Stewart Library embarked on an oral history project in 1992 to record the memories of a group of twenty residents who lived in Grinnell during the Great Depression of the 1930s and 1940s.
The material presented in this online version includes all twenty of the transcribed interviews plus audio clips from nine of the interviews. The photographs and video are included in full. The original materials, including full recordings and transcripts of the interviews are available at the library.