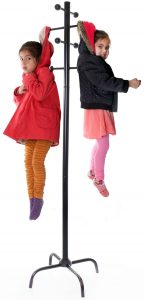 How can you shave minutes off kids' dinner time and bath time? What do you do when your young son wants to moon everyone in sight?
Pants Optional author Carol Steingreaber offers unconventional tips for your road through life and parenting. Carol offers a hilarious insight into her life in Iowa, USA. Every listener will find a nugget or three to inspire them!
Free and open to the public. No registration required, but babysitting will be available if you call ahead and request it, so we are sure to have enough sitters.
Tuesday, April 4th at 7:00 pm in the Community Room
Save
Save