See all our video tutorials here
Drake Community Library offers a number of online subscription-based databases accessible to DCL cardholders.  The Barcode Number on your Drake Community Library Card is all you need to access these resources!
Our online resources can be grouped into three categories:
HELP WITH RESEARCH
HELP WITH TESTS / LEARN ONLINE
DOWNLOADABLE eBOOKS and AUDIOS
PEOPLE AND BUSINESS SEARCH
ReferenceUSA is a powerful online reference and research tool providing library cardholders instant, real-time access to accurate, in-depth information on 24 million U.S. businesses and 235 million U.S. residents.  ReferenceUSA makes it faster and easier to find new business opportunities, research executives and companies, find news articles, conduct job searches, research papers, locate addresses and phone numbers, conduct market research and much more.
HELP WITH RESEARCH
EBSCO Host magazine Index
Multiple databases that cover a wide range of topics and which contain full-text articles, citations, and abstracts from sources such as newspapers, periodicals and newswires.
Also available in Spanish: Haga clic aqui EBSCOHost Espanol
GALE Virtual Reference Library provides access to over 750 reference ebooks including  biographies, science topics, and more.
GALE Powersearch gives you access to hundreds of reference titles.
The Chilton Library gives you everything you need to make car repairs, including video tutorials to help you with the job!
Small Business Reference Center
This resource offers a wide variety of information on small business and entrepreneurial subject areas, common business types, a help and advice section, and provides information on how to create business plans that lead to successful funding.
HELP WITH TESTS / LEARN ONLINE

Learning Express Library – a test preparation resource
You will need to enter your  library card number as Username. Then choose and enter a password of your choice. The resource creates an account for you so that you may return to the site and complete tests you have started! Provides access to  ACT, ASVAB, Civil Service Careers, GED, SAT and many, many more!
Mango is an online language-learning system that can help you learn languages like Spanish, French, Japanese, Brazilian Portuguese, German, Mandarin Chinese, Greek, Italian, Russian and more.
Grinnell College Students: You must be logged in to the student network on campus to use Mango. It will not work through the guest network.
DOWNLOADABLE eBOOKS and AUDIOS


BRIDGES eBook & Audiobook downloads from Overdrive
BRIDGES is a library consortium where participating libraries finance the service for you–the customers! Download great audiobook titles day or night–your library never sleeps! Listen to them on your computer or transfer them to a compatible device. You will need your library card number and PIN to get started!
(OverDrive is the provider of ebooks to the BRIDGES consortium)          
OneClick digital is the new downloadable audiobook service from Recorded Books.  It includes titles for adults, teens, and children.  These titles are always available and you'll never have to place holds!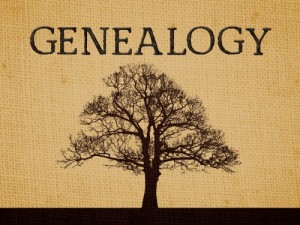 See our Genealogy page for information about Heritage Quest and Ancestry Library Edition.