Baby & Toddler Storytime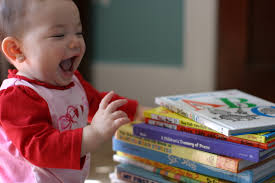 2nd & 4th Tuesdays @ 10:30
For infants, toddlers and parents or caregivers. Stories are followed by snacks.
Our popular program for babies and toddlers introduces your little ones to the joys of books and reading. Get ready to sing, sway, clap and laugh when you bring your child to Baby & Toddler Storytime! After the storytime kids and parents can enjoy a light snack and some play and social time.
Tuesday Tunes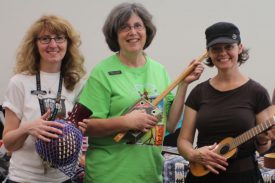 Tuesdays June 19, July 3 & 17 @10:30
For infants, toddlers and preschoolers. Sing, clap and dance to new and familiar tunes.
Storytime & Craft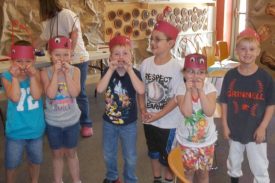 Every Thursday morning @10:30
Designed for preschool through elementary children. Parents and caregivers are welcome.
Enjoy a lively, fun celebrations of literature and our big, beautiful world! Storytelling fun, singing, dancing and crafts.
Library @ Central Park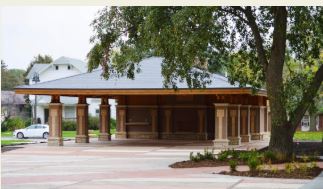 Tuesdays 10:30-Noon
Drop by the new Central Park Shelter House to read, enjoy literacy activities and get a free book!
Look for the LIBRARY banner!
D.E.A.R. Time (Drop Everything And Read)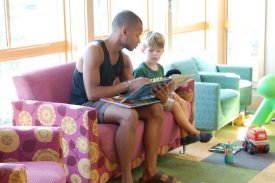 Mondays & Tuesdays from 1:00-3:30
Children may drop in and read with an AmeriCorp Service Member, a teddy bear, or D.E.A.R. on your own or with friends – any age!
Library Book Stops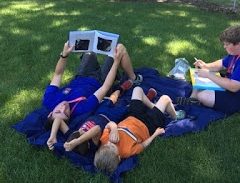 Thursday mornings between 10am and noon
The library will visit neighborhoods and provide literacy activities, reading and free books. Look for the LIBRARY Banner!
10-10:25am – -@Empty lot at 309 Bailey Street S. (Use Michael Ave. across from the fair grounds)
10:30-10:55 – @421 5th – Jess and Lonn Lease home
11:00-11:25 – @Arbor Lake Mobile Home Park, 410 Washington
11:30-11:55 – @Old Iowa Telecom Building on Sunset St. side
*Friday, July 20th, from 1-2:30 at the Poweshiek County Fair*
Summer programs run through June and July.