We Are Here to Help!
Posted by

Date

April 8, 2020
Staff are here!
Library staff are available to provide assistance from 10am-5pm each weekday. Get in touch with us:
As always, we are here to answer questions related to library services or to provide reference assistance for a wide variety of needs. Not sure who to call? Try us and we'll do our best to help you figure it out.
Online Resources
Online resources will continue to be offered, including ebooks, audiobooks, streaming movies, language services, and more. Click here for our quick overview guide.
What about the items I have checked out?
PLEASE KEEP ANY MATERIALS YOU CURRENTLY HAVE CHECKED OUT.  All item due dates have been extended to May 10th and all fines and fees have been waived.  We will continue to extend the due dates for materials until we can return to normal operations.
Wireless Access
Our WiFi is available for the public to connect to. We have relocated equipment to extend coverage as best we are able with our equipment, which is designed to keep the signal inside the building. Thus, the signal is strongest closest to the building. We continue to work to see if we can add equipment for an external antenna.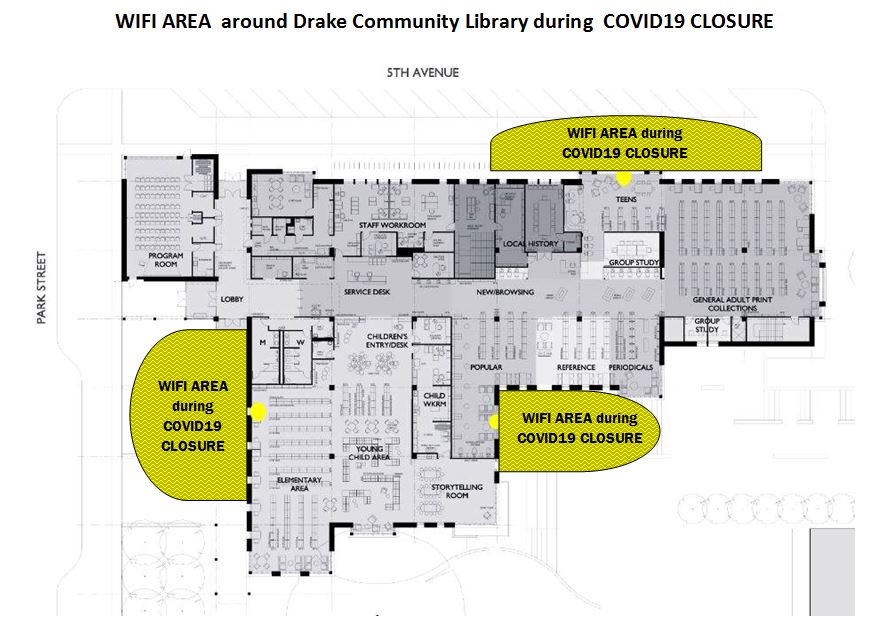 For complete information on the library response to the COVID-19 situation, see this page.