Drake Community Library issues free library cards to residents of Grinnell, unincorporated Poweshiek County, and all cities who participate in the state of Iowa Open Access Program.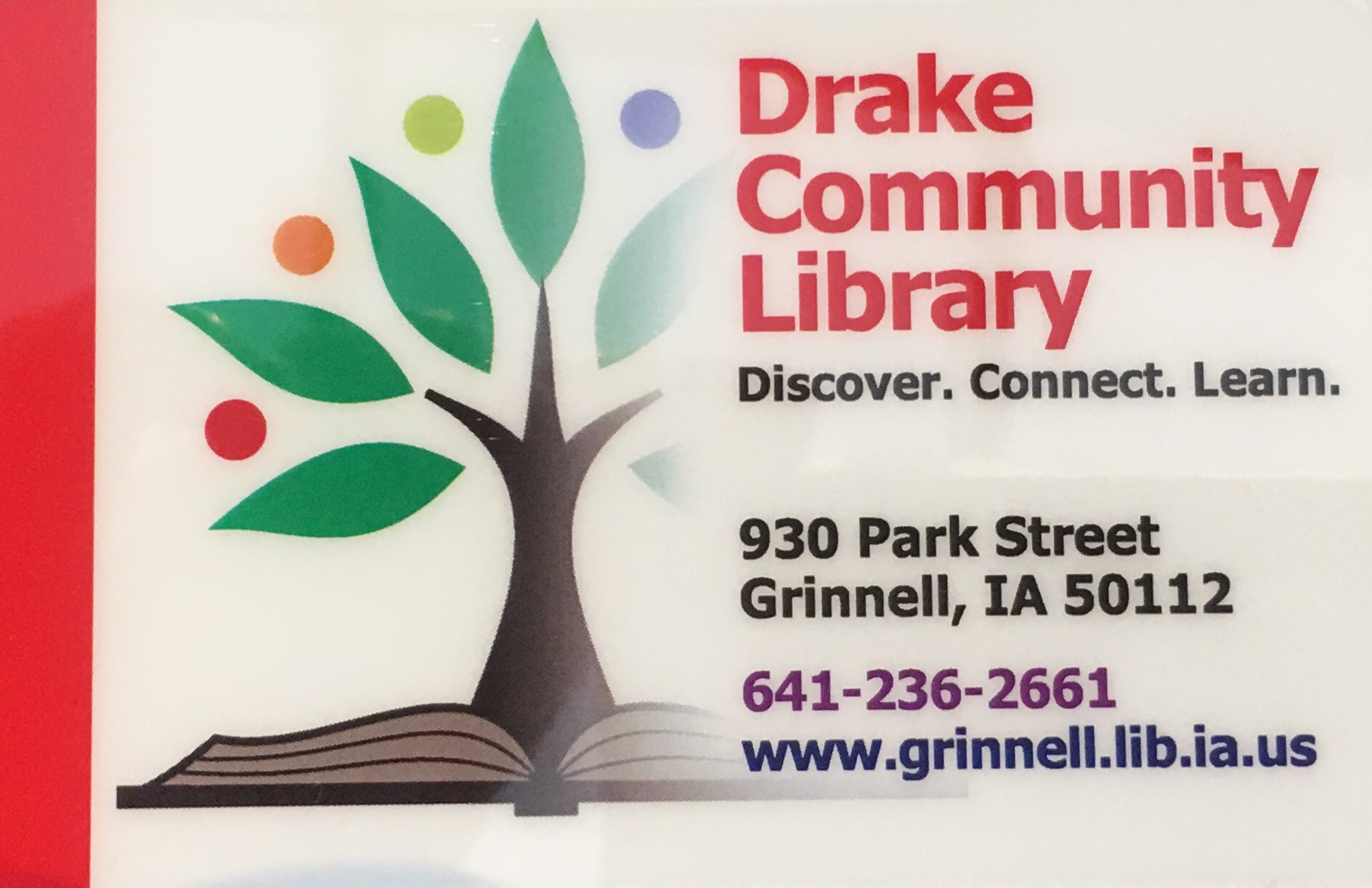 Library cards are issued immediately if you have current photo identification and verifying proof of current Iowa residential address at the time of application. A post office box may not be used as proof of residency. Mail may be used as proof of address if it has been postmarked within 30 days of the current date.
Persons who are unable to provide photo ID and verification of current residency may have the library card mailed to them to establish their library account.
Out-of-state residents who are temporarily residing in Grinnell may obtain a guest library card with proof of Grinnell residence and current photo identification that includes a permanent residency address. The guest card will be valid while the person resides in Grinnell (not to exceed six months).
Teacher cards are available to all teachers in the Grinnell-Newburg Community School District, Central Iowa Christian School, and Homeschool teachers. Materials checked out on a teacher card must be used in the classroom/homeschool. Overdue fines are not assessed for materials checked out on teacher cards, but fees for lost or damaged items will still apply. Please renew items or ask for extended due dates as necessary.