Preserving Your Family Treasures
Posted by

Monique

Date

February 20, 2020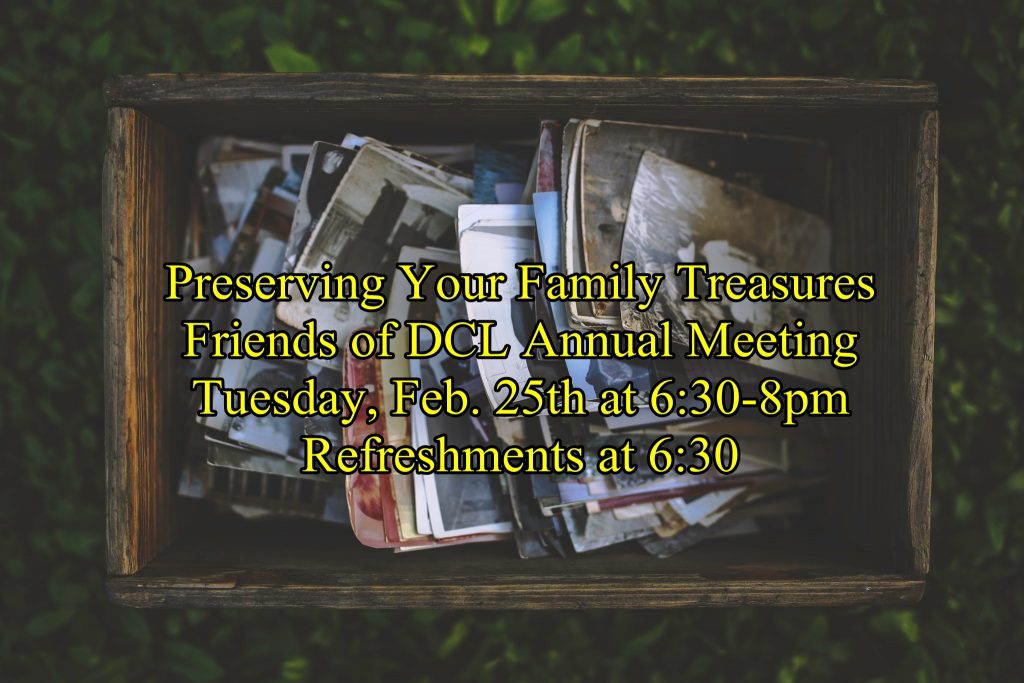 The Friends of Drake Community Library will hold their annual meeting on Tuesday, February 25, 6:30-8:00 pm, at Drake Community Library, 930 Park Street, Grinnell. The public is invited to attend. A social time, with desserts served from 6:30-7:00 pm, will be followed by a speaker program and the Friends' Annual Meeting. Candida Pagan, Project Conservator, University of Iowa Libraries, will be the guest speaker and will share about preservation practices for photographs and other artifacts.
Do you have photos, letters and other artifacts that may be in danger of permanent damage if not maintained carefully? If you're like many people, some of your most valued documents and photos are stuffed in drawers and boxes, or stored in your attic, under your bed, and in your basement. While you may suspect these aren't ideal storage places for preserving your heritage for the next generation, you may not be acquainted with the most appropriate methods to use. We'll discuss fundamentals of preservation and conservation and demonstrate various methods for handling and storage of family documents, photos, scrapbooks, cookbooks, postcards, and other memorabilia.
Everyone is welcome to stay for the annual meeting portion of the evening. It will be a time to recap the 2019 accomplishments of Friends of Drake Community Library, present annual financials, and elect officers for the coming year.