How to Create & Send a Book List from the Online Catalog
Log into your account using your barcode and pin.
Search for the items you're interested in. Click in the box next to the item and then click on "Select an Action" at the top of the list. Choose "Add to My Lists." This will add it to a temporary list.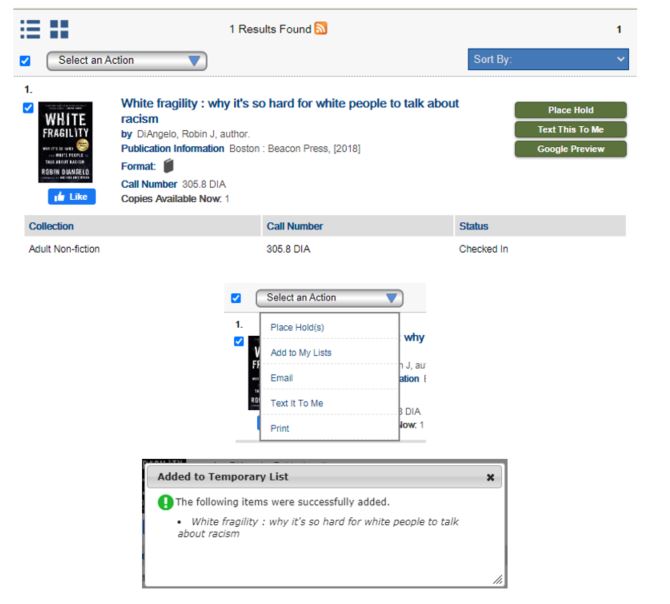 Once you've added all of your items to the list, click on "My Lists" at the top of the screen to bring up your list of items.
Select all items in your list that you want to email. Then select "Email" from the Select and Action drop down menu.
 Enter the email address that you'd like to send the list to.