How to Create & Send a Book List from the Online Catalog
6/24/2020 – Please use a computer to create your list. Creating and sending a book list is not working with mobile devices, such as phones and tablets. We apologize for any inconvenience. If you don't have access to a computer, you can use the material request form or call us at 641-236-2661 with your list.
Log into your account using your barcode and pin.
Search for the items you're interested in. Click in the box next to the item and then click on "Select an Action" at the top of the list. Choose "Add to My Lists." This will add it to a temporary list.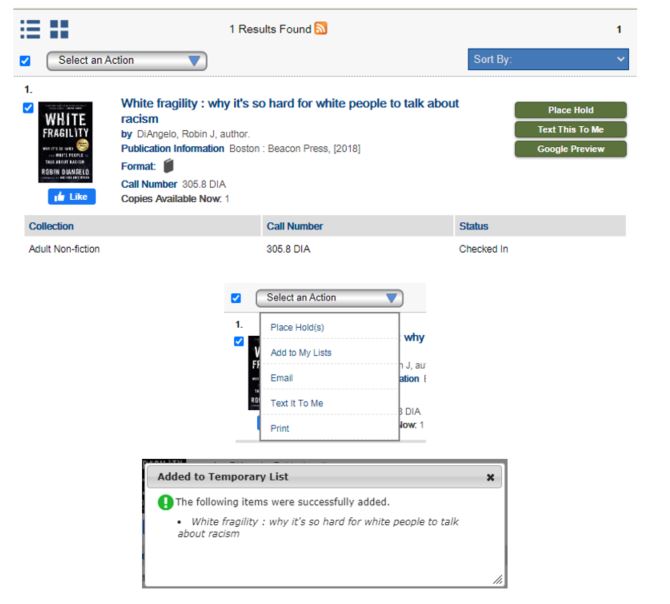 Once you've added all of your items to the list, click on "My Lists" at the top of the screen to bring up your list of items.
Select all items in your list that you want to email. Then select "Email" from the Select and Action drop down menu.
To send it to the library for curbside pickup, send it to library@grinnelliowa.gov and enter YOUR NAME as the subject. If you don't enter your name here, we have no way to know who wants these books. So don't forget this part!